Since its inception in 2011, the conflict in Syria has left millions of people homeless. The internal war has destroyed more than just the homes and schools, severely affecting the country's agriculture sector. Hundreds of thousands of people are internally displaced and in need of immediate assistance. Hunger is a dominant problem, faced by a significant majority of the world. Providing food for the hungry is a top priority of aid organisations.
What Does It Look Like To Live In A Conflict Zone?
The ground realities present a bitter and ugly truth. How could it be any better when the adults of the family have to starve themselves to ensure children have something to eat.
Food shortage, along with high food prices, is putting immense pressure on the Syrian families, resulting in increased food insecurity. The result is disturbing. Families are selling whatever assets they are left with, in order to afford food. When you have to choose between educating your children or getting them food, the option is obvious. In some cases, children are put to child labor for added income.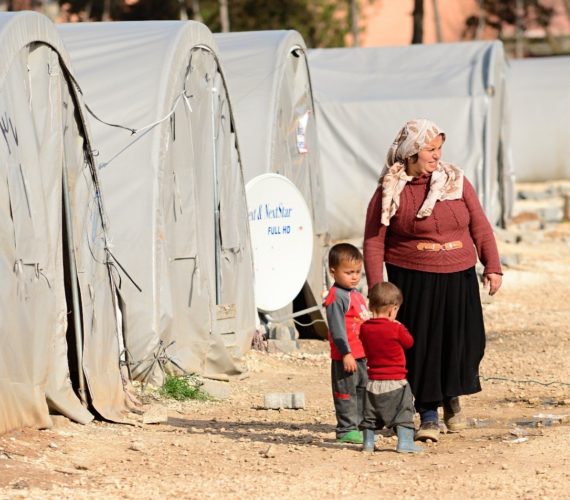 Poverty is a curse!
These families were once well-off. Making enough money to live a decent life. Their children studied in good schools and ate healthy meals. Today, they have to reduce the number of their daily meals, for it is a luxury they can't afford to have any more!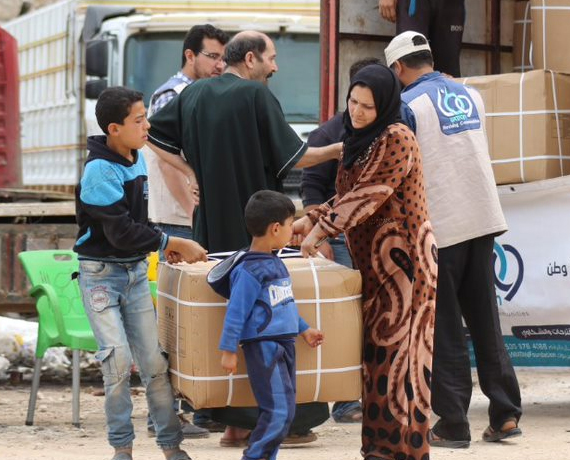 How To Provide Food For The Hungry Amid The Crisis?
Around 6.9 million people are food insecure in Syria. This is a massive number when compared to the resources available to tackle the challenge. Providing food for the hungry families stuck in Syria is a monumental task. Most of the infrastructure is destroyed, making travelling by road extremely difficult. Add to that the plight of the besieged families, or those forced to live in the basements, completely cut-off from the outside world. Watan UK is one of the few charity organisations present on the ground. We are working around the clock to provide food for the hungry and displaced families.
has been very active in the Syrian relief efforts. We have been successfully distributing nutritious food baskets among the needy families. Besieged areas are hard to reach, but our teams have successfully delivered food baskets to the families stuck in different cut-off regions of Syria. Facing the most difficult situations one can ever imagine, these families are barely making it through. The elderly and the children are among those who are most vulnerable.
Delivering Baskets of Goodness!
The Watan UK food baskets contain a generous mixture of food items like rice, lentils, various beans, cheeses, oil, canned food, teas, coffee and flour. Some of the baskets even contain fresh meat and baby powder milk, if available. By distributing these healthy food baskets, Watan UK aims to provide the essential nutrients necessary for survival. They have a long battle to fight. To overcome the challenges, the Syrian families need as much energy as possible. This journey requires immense physical and emotional strength.
Should you wish to make the lives of the people of Syria a little less painful, there are a lot of ways you could help them. Watan UK has teams on the ground providing necessities like food, medical aid, shelter, and education among other things. Let your donation change a life. Let your support melt a heart.