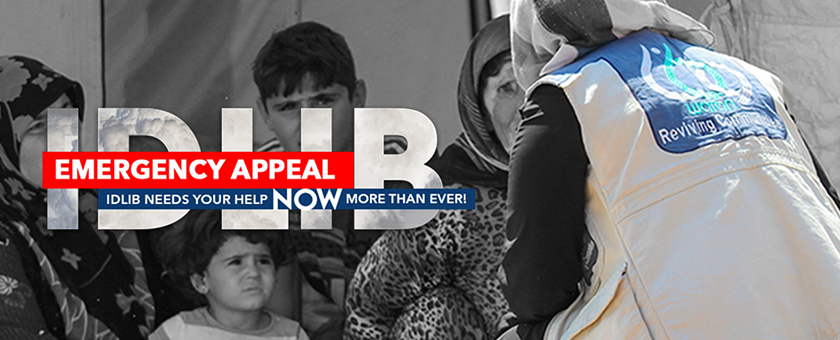 Idleb Needs Your Help!
THEY NEED YOUR HELP NOW MORE THAN EVER!
Every morning, we wake up to more reports of shelling and airstrikes on dozens of communities throughout the northwest of Syria. The escalation of hostilities that began in December has already killed 373 civilians. Airstrikes are even reportedly hitting vegetable markets in Idleb city.
The bombing and shelling has also forced hundreds of thousands of people to move in the attempt to find safety. More than 586,000 people have moved in the last two months, of whom the majority are children.
However, they are moving to dramatically overcrowded sites: the small enclave controlled by non-government groups is shrinking, and many IDPs are forced to camp on agricultural land with no infrastructure. The highest priority needs are shelter and protection against harsh winter conditions: tents, plastic sheeting, stoves, warm clothes and fuel.
Our Mission
To provide adequate support for all families and individuals displaced by disasters and conflicts, and those who are unprepared to protect their homes from the cold months of the winter season.
Beneficiaries

The World Health Organization reports that 53 medical facilities have stopped operations, either due to the direct impact of fighting or because the doctors themselves need to move to safer places. As a result, the risk of outbreaks of measles, meningitis, polio, and diarrhea has increased exponentially.
WATAN appeals for an immediate end for the hostilities, and for a serious international effort to cooperate on Idleb. It is, indeed, a humanitarian imperative.
In the meantime, we are doing everything we can to address the significant needs of some 3 million people who now need help in northwestern Syria: we are sending food assistance, health supplies, non-food items and shelter. But we can't do this alone.
Give Where the Need is Greatest
£34 - Winter Clothes For A Person