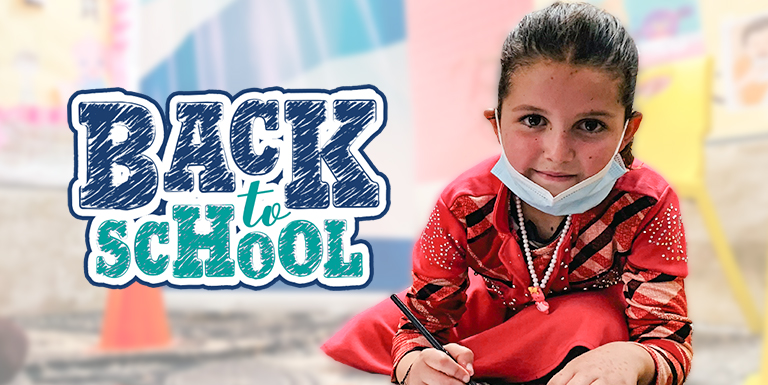 Children From The Ariba Camp Need Your Help
Countless Syrian Families have been forced to live a life of trials in the IDP camps. The camps have provided refuge to these families. But the constant state war has led to adverse effects on the mental development of little children across Idleb. Going to school is essential for them today. It can help them escape the trauma that has become an inexplicable part of their existence. You can send these children to school.
"£29 can send a child to school."
Going Back To School Can Change Their Lives
The loss of production units and the depletion of livelihood opportunities are directly linked to inflation and post-pandemic economic challenges. Today, WATAN UK is working on-ground with these farmers to establish a new income source. We aim to provide necessary machinery and equipment to the farmers to return to rearing stocks for wheat, livestock, and the transgenerational trade of olives.
WATAN UK has helped establish one of the biggest IDP camps in Idleb, called the Ariba Camp. It houses 300 families and helps them survive on an everyday basis. Thanks to your generous contributions in the month of Ramadan, we were able to run the first school unit in the Ariba camp. The contributions provided the necessary resources to run the school for the first semester. We hope to continue to enlighten students from this school for the next semester too!
The opportunity to learn and be at school would help the refugee children broaden their horizons. It will help them socialise in a healthier environment and help them move forth in life. The continued trauma of displacement and devastation may not be lost, but going to school can help them cope with these circumstances. The benefits of the Ariba School include:
Education to 500 students (Between classes 1 and 6)
Psychological support to students
Stationery and other school supplies
Help lower school dropout rates
Prevent child labour and early marriages
Proper salaried income to the administration and refugee teachers in the camp
Help The Syrian Children Break Their Shackles Of Trauma And Poverty
As students worldwide prepare for their new year at school, the children in the Ariba Camp fear for their lives and the lives of their loved ones. Growing up in a state of terror and war has marred their thoughts with fear that cannot be changed until they experience a life that goes beyond the tarps of their camp. Join WATAN UK in delivering normalcy to their lives. Every contribution to their education is a Sadaqah Jariyah that will help you in this world and the next!
Give Where the Need is Greatest
£30 - Support 1 Student for 4 months