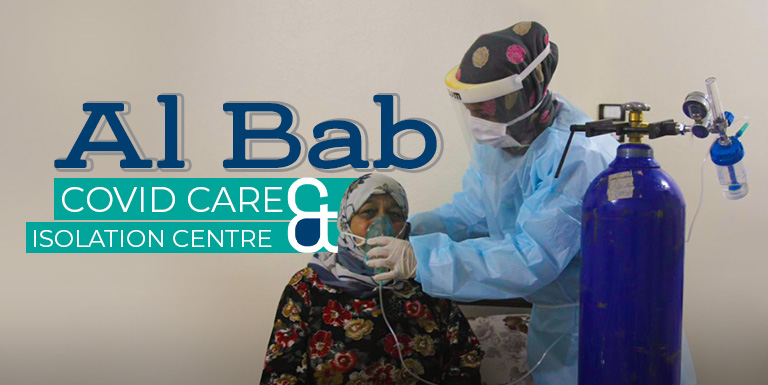 The Pandemic Is Still A Serious Concern For IDPs In The Al Bab Region.
WATAN UK has successfully launched a comprehensive COVID Care and Isolation Centre for the Al Bab Region. This displacement camp has recorded a high number of positive COVID-19 cases. It has continued to rise at an alarming rate. The lack of sufficient privacy and resources could lead to an unwarranted COVID-19 outbreak in the region. Al Bab needs you more than you could have thought!
"£60 can make a difference between life and death."
COVID-19 Continues To Remain A Major Health Crisis
While the world is getting out of lock down, the Syrian IDPs are finding it hard to survive everyday. Al Bab's Covid Care Centre was initiated to provide emergency healthcare services to the patients of COVID-19 in the Al Bab region.The center has helped battle more than 122 cases of the contagious SARS-COV 2 (Commonly called COVID-19) in a region where controlling the contagion is next to impossible.
When hundreds of IDPs share the same camp, maintaining social distancing and isolation spots seems out of reach. Under these circumstances, your support for the care unit can make a significant difference. Each contribution of £60 a month can provide:
Medical Consultation
Quarantine With Medical Attention
Nursing Follow Up
Oxygen Therapy
PCR Test
Medication
Syrian IDPs Look Up To You During The Health Crisis
WATAN UK has deployed its on-ground teams to support the care centre to the best of our abilities. Run by an efficient team of doctors and nurses, it is a health unit that requires a minimal number of caretakers. The monthly costs of running the centre add up to £6500. Your Zakat and Sadaqah contributions can offer relief and help these people stay alive!
Provide Primary Healthcare To The Residents Of Al Bab
Give Where the Need is Greatest
£45 - Covid treatment for 1 patient for complete isolation period