Years of conflict, disasters, poverty and challenges, the displaced people of Syria have been through hell and back. While some were forced to flee, others had no choice but to seek refuge in northwestern Syria. Most of the IDPs live in Aleppo and Idlib territories of northern Syria, which are majorly rural parts of the country.
Even after the displacement in those regions, the displaced families could not find peace as these regions are hard on the residents due to climate conditions. Especially since they don't live in adequate housing.
With over 2.7 million people displaced in northern Syria, and according to OCHA, 80% of them are women & children. The displaced people currently residing in Aleppo & Idlib camps have been living in harsh conditions since their displacement in 2019, where more than half of them live in inadequate housing & torn tents.
Those who live in finished/adequate buildings are required to pay rent that they can barely afford. Due to this crisis, over 1,654,000 million people are displaced in northern Syria.
Additionally, there are inherent protection and privacy issues related to overcrowding and lack of shelter, especially for women and girls, including forced marriages resulting from many unrelated people sharing the same households.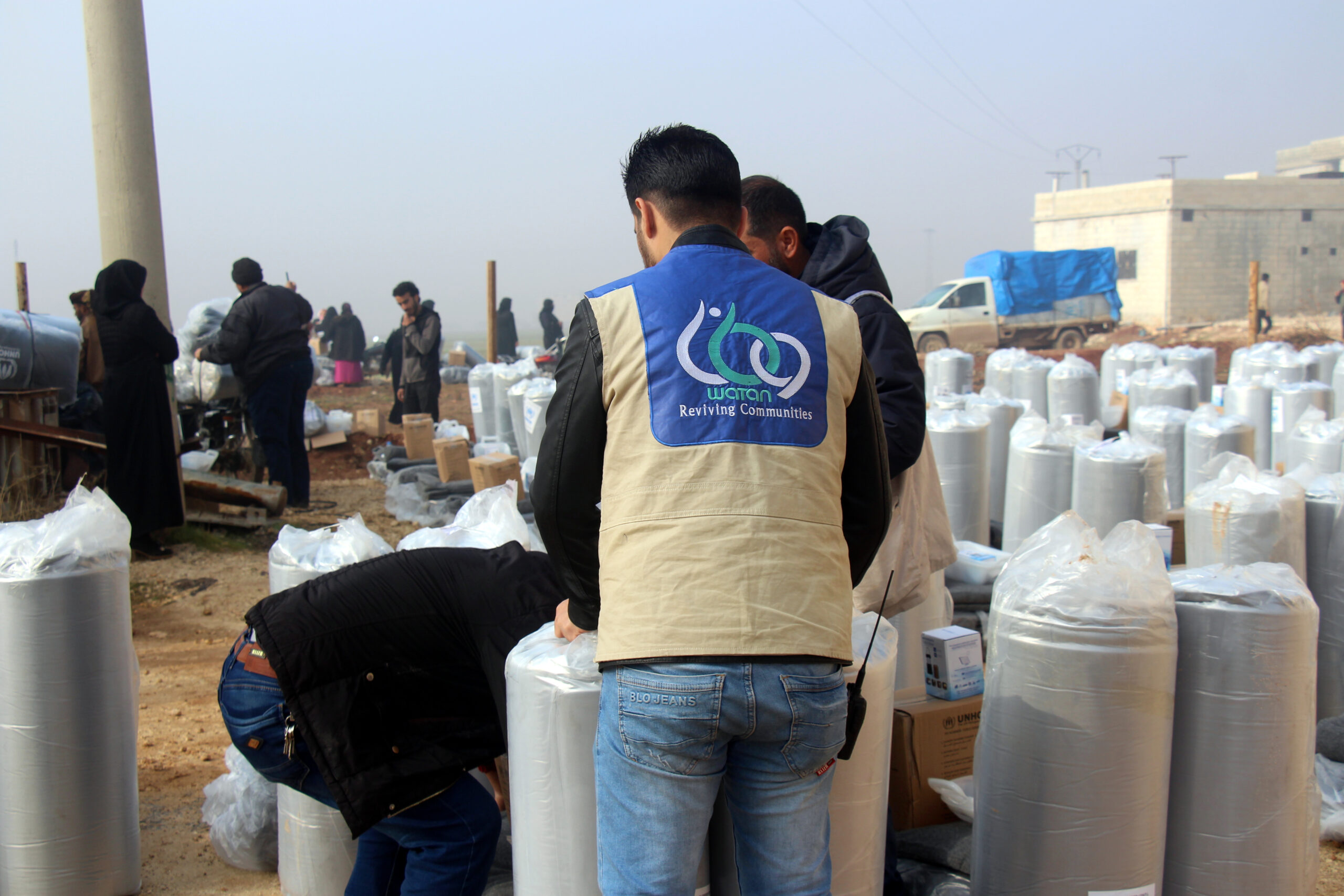 WATAN's Work In Syria So Far
WATAN has been working for our Syrian brothers & sisters for over 4 years now. Little by little, with your support, we have aided them with food parcels, clothing, shelter, education as well as livelihood opportunities.
Recently, WATAN successfully launched the Al-Tamayuz Village project. A village that shelters over 60 families that were living in torn shelters. Along with concrete houses, the village also provides a mosque, a medical health centre, and a school system for the children.
The families were overjoyed as we also distributed Non-food Items (NFI) to assist them in moving to their new homes. Families & children celebrated since they finally have some place to call their own. Although, there are other IDPs who need the same aid, as is their right.
What Needs To Be Done
This year, WATAN aims to build two more villages for the displaced still living in dire conditions. With your continuous support, we have so far assisted over 3,600 IDPs across the informal camps and settlements. The Al-Tamayuz Village project was also launched into succession by your undying support. But we need to do more, as there are others who still await our aid.
Our next village project will consist of 50-100 concrete houses, a school, a health centre and a mosque. Additionally water wells and water pumps will be installed to ease their lives with this basic human right.
This Ramadan, let's do more. Our collaborative efforts can help vulnerable families still living in torn tents and inadequate shelters. Support WATAN to help our Syrian brothers & sisters.
"He who relieves the hardship of a believer in this world, Allah will relieve his hardship on the Day of Judgment; he who makes easy what is difficult, Allah will make it easy for him in the world and the Hereafter."

– Sahih Muslim, 6518
Help build a school, health center, and mosque £100
Contribute towards building a concrete house £100
Give Where the Need is Greatest