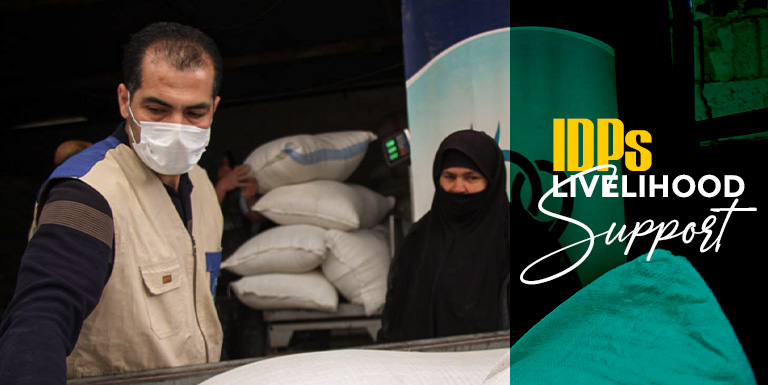 Displaced Farmers In Syria Need Your Help.
The conflict in Syria has continued for more than ten years now. It has displaced the families from their homes and forced almost 83% of the population into a life of poverty. Since the government's lapse in 2021, the farmers in the region have been hit the hardest. Their livelihoods have been erased. These farmer families in Syria need your help for sustenance. You can make a difference in their lives.
"£37 can change life conditions for a family."
Hunger Is Looming Before These Poverty-Stricken Families
The loss of production units and the depletion of livelihood opportunities are directly linked to inflation and post-pandemic economic challenges. Today, WATAN UK is working on-ground with these farmers to establish a new income source. We aim to provide necessary machinery and equipment to the farmers to return to rearing stocks for wheat, livestock, and the transgenerational trade of olives.
These dire circumstances have led to food insecurity and hunger amongst the IDP camps. The families often resort to early marriages and child labour to reduce the number of mouths to feed. Each contribution of £37 can provide several benefits to the recipients:
Serve 1750 families
Support the associations for wheat, livestock, and olive plantation
Provide livelihood and food security to families in need
Improve access to sanitation and healthcare services
Help The Syrian Farmers Survive This Trial
WATAN UK is committed to helping these families rise to prosperity. Supported by the European Union, we have taken the initiative to provide necessary machinery and equipment to five distinct associations in the region. As a result, for the cost of £64,000, over 1750 families can get access to better food, clean water, and healthcare too! Your contributions keep their hopes alive!
Provide Livelihood To The Families In Need
Give Where the Need is Greatest