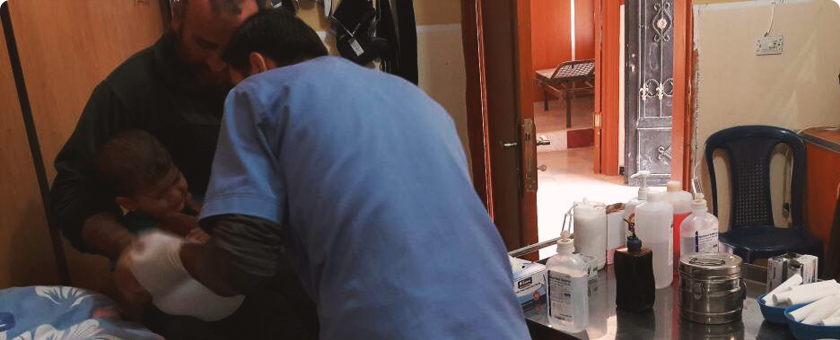 Health Programme
With the humanitarian crisis of Syria in its ninth year, the need for healthcare has reached an alarming state for those displaced within the country's borders. Millions of people are in need of various forms of humanitarian assistance. Health is among one of their dire needs.
While international communities are making efforts to provide shelter and food for the displaced people, health has received very little attention. Our survey teams in the country estimated that there is a growing need for healthcare services. To address this issue, WATAN UK has deployed several projects to help them in recovering from the physical and mental trauma of violence they have experienced.
Our Mission
To participate in building a stable health system in disaster and conflict areas by providing humanitarian health aid, with a particular focus on the most vulnerable individuals, in addition to repairing medical centres ruined by war and strengthening co-operation and medical information systems in order to improve the efficiency of life-saving medical responses.
Beneficiaries

Our Vision
Medical care, medicines and skilled doctors safely reach all individuals affected by disasters and conflicts in besieged and hard-to-reach areas. Those individuals attain their human rights to physical and mental well being within a global health system.
Children Vision & Hearing
Vision and hearing are vital parts of any person's life, but dealing with these basic requirements in a war-torn country is often neglected in order to provide life-saving emergency aid. We realised this when a significant number of the children who came into our care schools had vision and hearing problems that often hindered their education.
Responding to the situation, Watan UK established the 'Vision & Hearing' project that aims to provide support such as hearing aid and prescription glasses to the children at our schools, at a very affordable rate. With ample support, these children can overcome their challenges and achieve their full potential. Watan UK delivers your donation directly to its beneficiary.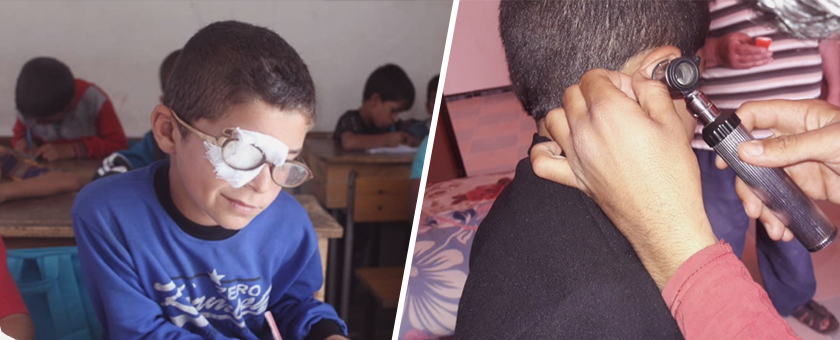 Physical Therapy Centre
WATAN UK's goal is to provide comprehensive natural treatment services of high quality that utilise advanced medical equipment employed by skilled and experienced physiotherapists, with the ultimate aim of returning patients to being active members of their families and communities. The Centre's philosophy focuses on excluding drugs from the treatment process.
WATAN UK have partnered to provide physical therapeutic aid to people injured in attacks, bombings and those born with congenital disabilities. The project aims to help disabled and handicapped people overcome their limitations through therapy, rehabilitation and training.
Disability – A Silent Crisis
More than 5.3 million children in Syria need humanitarian assistance; close to half of these children have been displaced, and many of them belong to families that have lost everything.
Watan UK has partnered with the Academic Centre for Physical Therapy to ensure that the Centre continues its vital work in providing Syrian patients both in Turkey and inside Syria with much-needed physiotherapy treatment.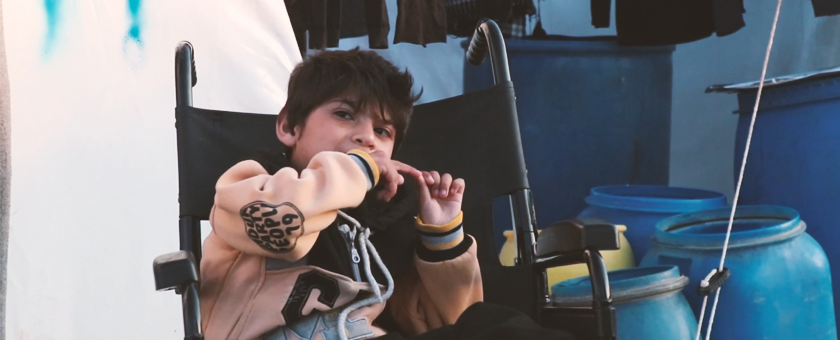 School Psychological Support
The mental trauma of violence, displacement and extreme poverty could leave permanent effects on a child's personality. Nine years of conflict and violence have left many Syrian children in the state of mental trauma. WATAN UK is working with schools in Syria to rehabilitate these children through vocational activities that are crucial for their personal growth.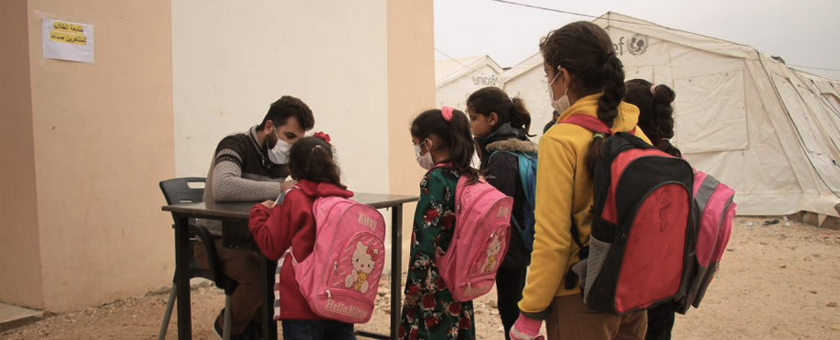 Wheelchair
With the conflict raging every day, children with disabilities in Syria are at risk of being neglected. A large number of Syrian children are out of schools or are facing difficulties in education due to their physical challenges. By donating a wheelchair, you could help a child in gaining mobility and continuing their life with much greater ease.
Diabetic Insulin Treatment
Children's diabetes is also prevalent – you can provide a child with vital monthly supplies of insulin as well as check-ups for just £100 a year – that is less than £9 a month.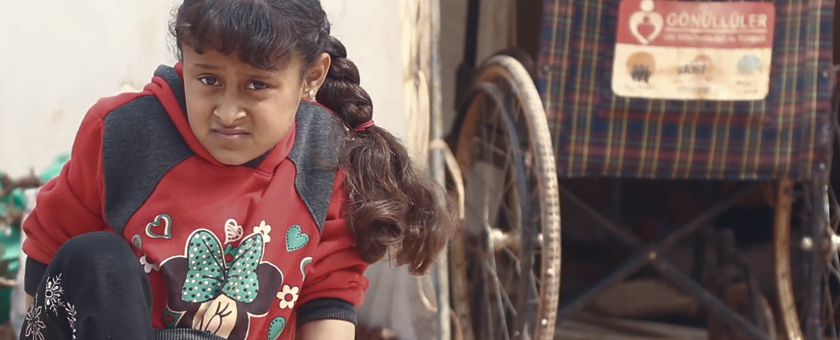 Thalassemia Treatment
The deteriorating health sector of Syria cannot accommodate patients suffering from chronic and life-threatening diseases like Thalassemia. We are providing healthcare for Thalassemia patients who frequently need blood transfusions. Our health centres in Syria collect blood from healthy donors to help our doctors in treating the disease.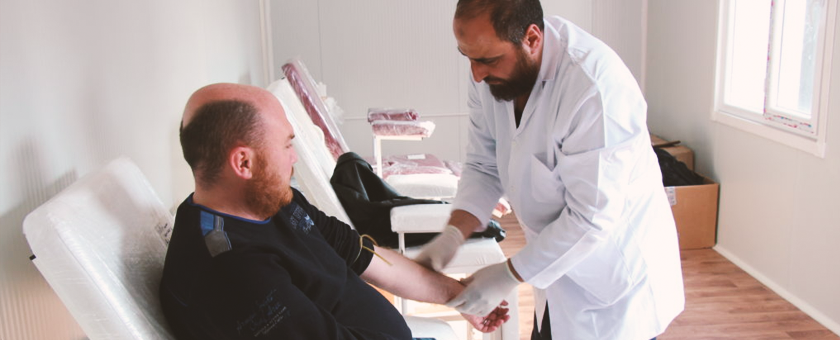 Give Where the Need is Greatest
Helps a woman maintain her hygiene for one month.