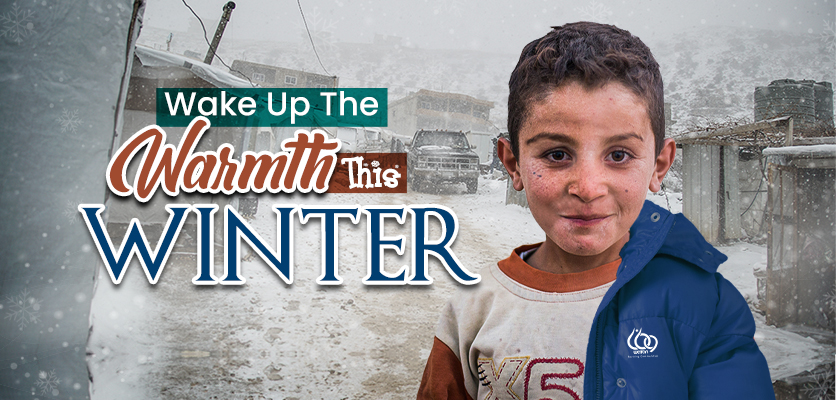 Syria Encounters Ruthless Winters
The brutal clashes that have been ongoing for over a decade have made survival challenging for the Syrians. As they struggle to survive, poverty and instability have skyrocketed. Winters are especially hard for them as they cannot protect themselves from winter storms and frigid temperatures.
The numbers are grim for the population of Syria!
4.6 million people in northwest Syria are vulnerable to fierce winter.
6.8 million internally displaced
In 2023, 15.3 million people will need humanitarian assistance, an increase of 0.7 million from 2022
Syria ranks among the 10 most food-insecure countries globally, with a staggering 12 million people are considered food insecure.
Wake Up The Warmth This Winter
Half of the population in northwest Syria depends on winter aid to fulfil their fundamental needs; most of these are women and children surviving in camps without heating, electricity, water supply or adequate sewage systems.
Families have no choice but to burn their assets, including furniture, to endure the cold. The aftermath of toxic fumes due to burning suffocates many, but the deplorable conditions provoke them to take such risks.
How Does WATAN Assist The Vulnerable?
WATAN has assisted helpless people since 2012 to alleviate their hardships and revive communities. Our winterization project supports countless in need each year by providing them with vital winter essentials, including food packs, winter clothing, cosy blankets, fuel for heaters, and other necessities.
Our Mission
To give the gift of warmth by providing adequate support for all families and individuals displaced by disasters and conflicts and those unprepared to protect their homes from the cold months of the winter season.
Beneficiaries

Winter Kits & Clothes
To ease the harsh winter, WATAN provides the necessary winter gear and clothing that is adequate to keep Syrian families and their little ones warm.
Blanket & Mattress For A Person £24
Winter Clothes For A Person £34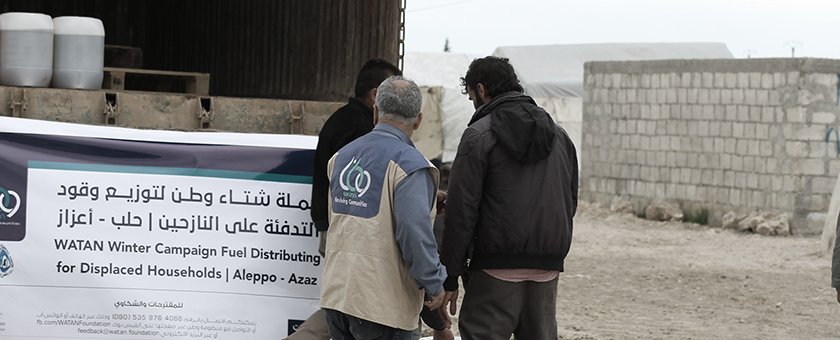 Blanket & Mattresses
Freezing winds can keep families uncomfortable at night as their camps are not secure enough. However, our blankets and mattresses ensure warmth, cosiness, and protection against the cold.
Emergency Food Pack
Emergency food packs ensure that IDPs and impoverished families have energy and proper nutrition to endure the cold weather; these packs greatly help food-insecure households easily pull through winter.
Kerosene Heating
As temperatures hit below the freezing point, it gets difficult for disadvantaged people to stay warm only with blankets and winter clothing. They need heaters to keep warm that run on kerosene or fuel, and countless people are protected by ensuring kerosene heating.
Kerosene Heating For A Family For A Month £115
Makeshift Tents
Lack of shelter constantly devastates families with flooding, rain, and cold. They need proper and secure tents which can provide them with safety. Our makeshift tents are vigorous enough to give some ease.
Shelter For A Family £650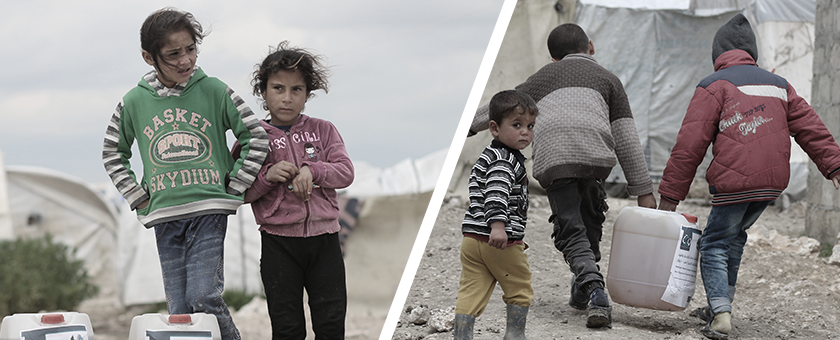 Give Where the Need is Greatest
£34 - Winter Clothes For A Person