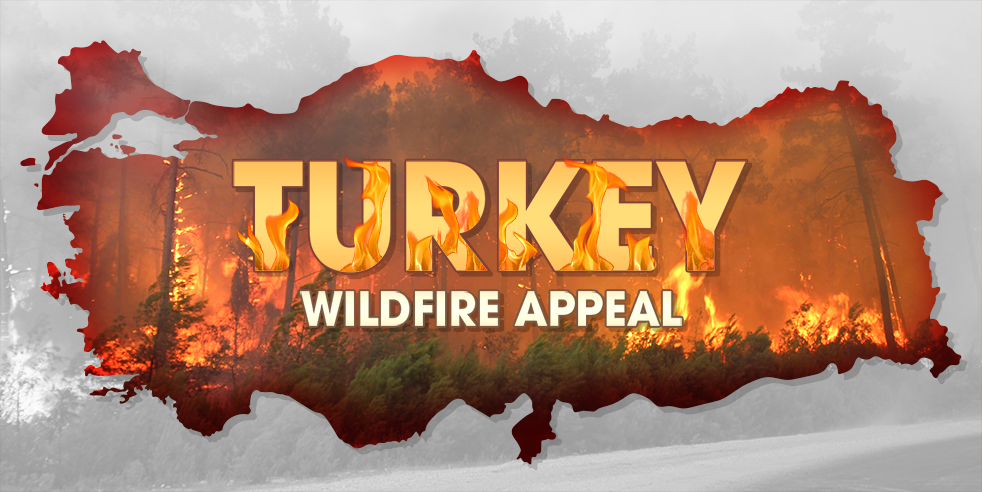 On July 28, 2021, huge wildfires broke out in Manavgat, Antalya and spread to many cities of Turkey,
Which were described as the largest wildfires in the history of Turkey. As a result, 9 people lost their lives in 299 forest fires, most of which broke out in 53 provinces in the Mediterranean, Aegean, Marmara, Western Black Sea and Southeastern Anatolia Regions, hundreds of thousands of hectares of forests and settlements were turned into ashes, and thousands of animals perished.
The fire came under control on August 12, but the damage was already done. Fires were intervened with 15 firefighting aircraft, 62 helicopters, 9 unmanned aerial vehicles, 1 unmanned helicopter, 850 water tankers and water tankers, 450 construction equipment and 5250 personnel.
Many countries, including Azerbaijan, Ukraine, Russia, Spain, Croatia, Qatar and Iran, provided personnel and vehicle support. Thousands of locals and tourists were evacuated from hundreds of villages and towns by land and sea as the fires spread to the settlements.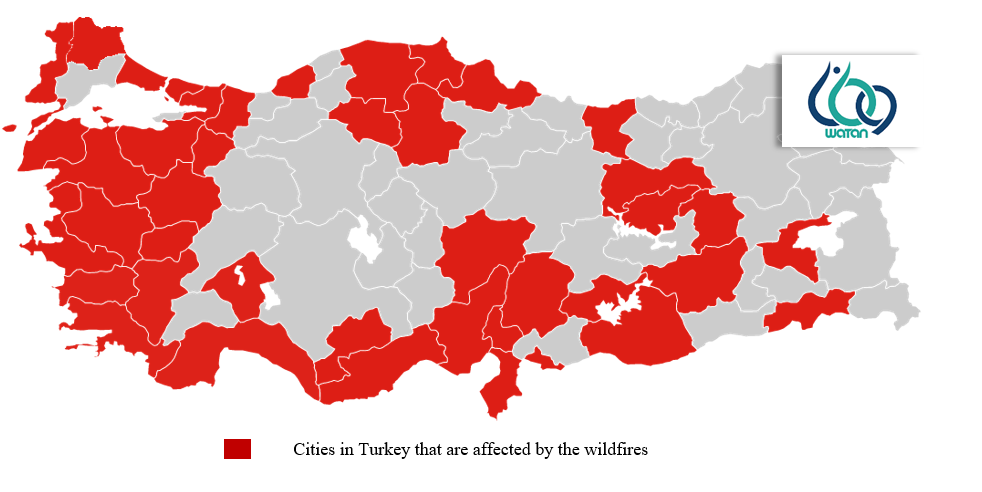 Number of Cities: 53
  Total fire: 299
  Date: 28 July 2021– 12 August 2021
  Number of deaths: 9
  Number of injured people: 1520
  Number of Displaced People: 1759
Donations gained through the campaign will be used as follows:
  Food Parcels – 200 families – 400 boxes
  Hygiene Sets – 200 families – 400 boxes
  Support for Farmers – 10 families
  Rent Support – 10 families & 6 months
With the WATAN team on the ground, the aids will go to Antalya and Muğla provinces and aim to target 220 families that are affected by the wildfires.
Give Where the Need is Greatest