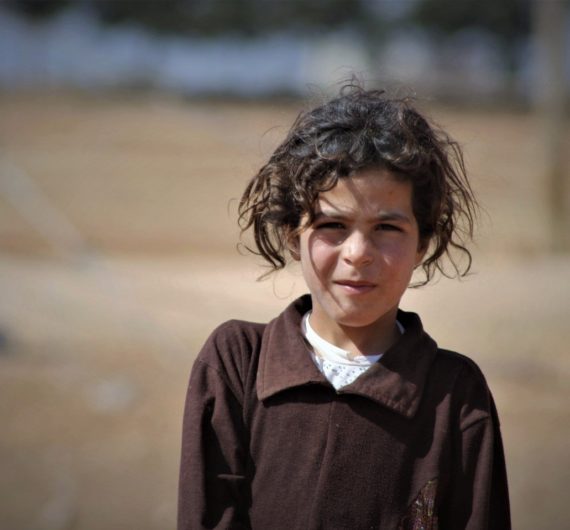 The conflict in Syria has reached its seventh year. The crisis has brought major concerns for the children in Syria. In response to the outcry, Watan UK has launched an appeal for donations for kids. The contributions will be directed towards several projects aimed to help children recover from the trauma of war and to help them live a normal life.
Caught in the World's Largest Crisis
The Syrian conflict has driven millions of Syrians out of their homes. While hundreds of thousands of civilians have fled the country, millions of people are displaced within the borders. A report from the International Displacement Monitoring Centre (IDMC) published in 2017 estimated that 6.8 million people are displaced inside Syria, out of which 2.9 million people were displaced in 2017.
Nearly 48% of the Syrian IDPs are below the age of 18 years. Diminishing resources and the ongoing political crisis has put many children in a multitude of physical, mental and social turmoil. Manu Syrian families are forced to resort to illegal practices such as child labour and early marriage. The UNICEF is supporting local organisations in Syria to help the children. But much more is needed. Watan UK is working towards the goals through ongoing projects that focus on helping children and young people.
Education
Education is crucial to the growth of a community. Many communities in Syria are deprived of the access to education due to the conflict that destroyed education infrastructure in many cities of the country.
The education programme aims to help children get full access to education as well as to support local schools in besieged areas. The donations for kids education go towards providing school supplies, teachers' salaries and rebuilding schools that were damaged in attacks. Watan UK has been supporting more than 1600 students and more than 120 teachers to support the educational system.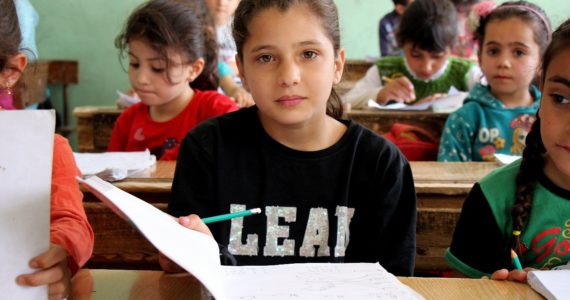 Child Development and Protection
Orphans are the most vulnerable in society. Losing a parent is the worst tragedy a child can have. Let alone the psychological effects of losing the parent, the child's future gets into jeopardy. Without financial and social support, the future of these children is in danger.
Watan UK provides unfortunate children with a chance to get everything they deserve. The child sponsorship project helps these children find donors from around to help them get food, health care and education so they can grow up to become capable members of the society. The sponsorship project is based on consistent donations from the donors.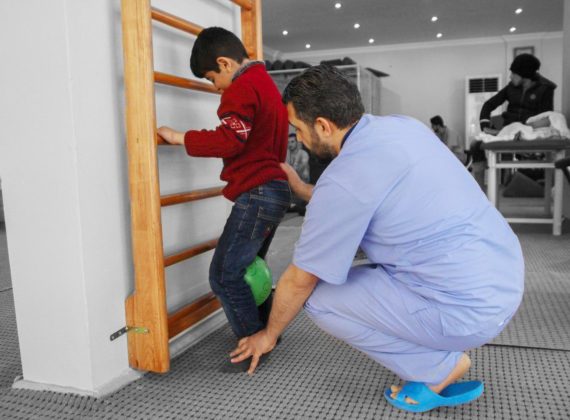 Physical Therapy for Children
Watan UK  to provide physical therapeutic aid to people injured in attacks, bombings and those born with congenital disabilities. The project aims to help disabled and handicapped people overcome their limitations through therapy, rehabilitation and training.
Learn more at Physical Therapy Centre.
Vision & Hearing
In a war-torn country like Syria, vision and hearing problems are often neglected. Children who suffer from weak eyesight or have impaired hearing can hardly learn anything at the school. Watan UK has started the Vision and Hearing project to make sure these children don't get left behind. The project aims to provide prescription glasses, eye examinations and hearing aid to children free of cost.
Disability Crisis
With the conflict raging every day, children with disabilities in Syria are at risk of being neglected. Let alone in 2017, a large number of children were killed in attacks, while hundreds were critically injured. Many children suffered from spinal injuries, rendering them completely unable to walk. Without proper support, it is extremely challenging for such children to continue their education. Watan UK has started a project to help them overcome the challenges of disability. The project includes the provision of wheelchairs to disabled children, diabetic insulin to children who have diabetes, wheelchair facilities in inside schools and psychological support programmes at schools for children suffering from mental trauma.