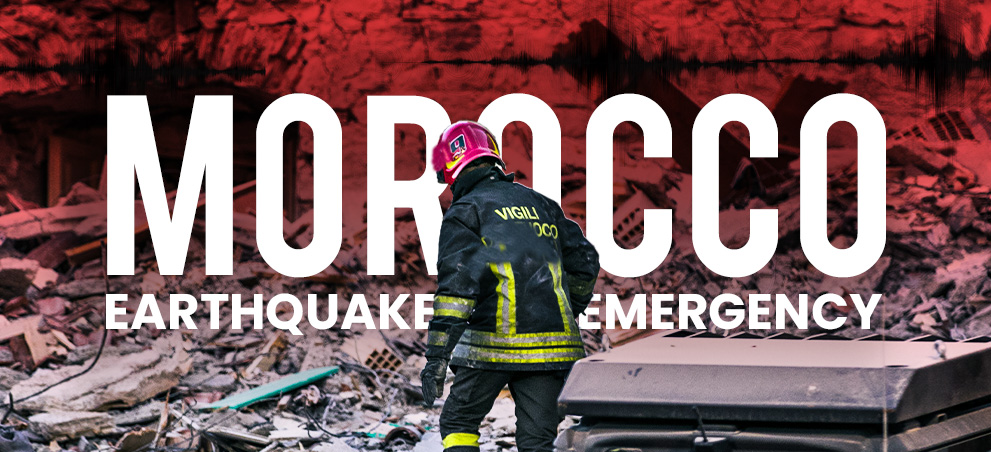 Shattered Ground, Unbroken Spirit: The Earthquake That Shook Morocco's Soul
Morocco faced one of the most devastating earthquakes on September 8th, 2023. The impact was profound, with a magnitude of 6.8 and a depth of 18.5 km.
The earthquake brought about the collapse of numerous homes and left many other buildings with severe structural damage. The toll on human lives is heart-wrenching, with almost 3,000 lives lost and over 5,600 individuals injured in Marrakesh and its neighbouring areas.
While Morocco has faced earthquakes before, this one stood out as one of the most destructive in recent memory. Beyond the tragic loss of lives and injuries, it left 500,000 internally displaced and affected approximately 360,000 people.
WATAN Guiding Morocco Towards a Path of Recovery
In a mere matter of seconds, the earthquake wreaked havoc beyond imagination, leaving Morocco shattered. Little did the people of Morocco know that it would take years to piece their lives back together. Amidst the rubble and despair, all they yearn for is a compassionate hand, a glimmer of hope to help them rise from the ashes and take their first steps towards a brighter tomorrow. WATAN is that outstretched hand, reaching out to lift them up as one in the face of adversity.
In these dire hours, WATAN is unwavering in its commitment to those affected by the earthquake. We are committed to being there in the future, tirelessly ensuring that those displaced in temporary camps receive nourishment and the vital care they so desperately need amidst the chaos.
On the other hand, we provide life-saving medical assistance to those battling injuries sustained during the quake. This critical work has only been made possible through your unwavering support.
Your Support Fuels Our Mission
Yet, as we continue our journey, we look to you with hope and urgency, for your assistance fuels this vital initiative. Every contribution, no matter how small, has the power to transform a life.
Please join us on this transformative journey, creating a world of difference for those in need.
Give Where the Need is Greatest