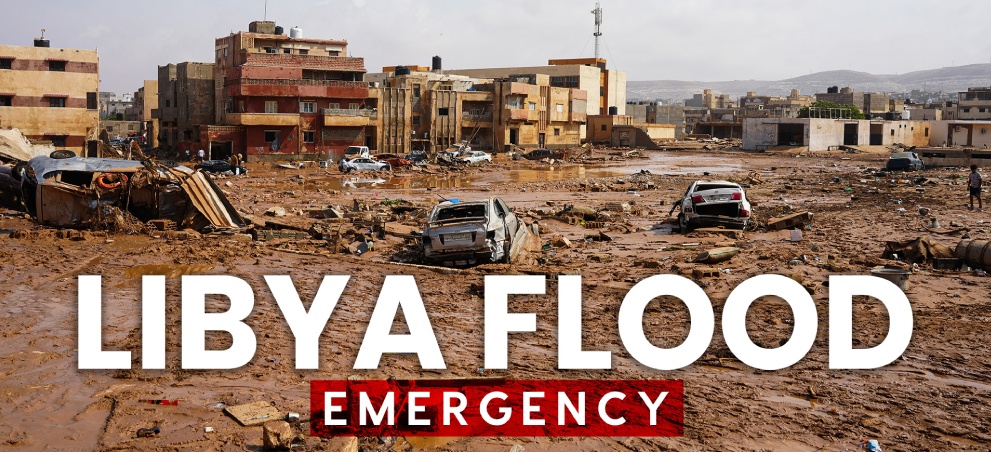 Storm Daniel wreaked havoc in the central and eastern Mediterranean, causing catastrophic flooding and a significant loss of life in Libya.
The recent flooding in Libya stands out as one of the deadliest natural disasters in the past decade, with over 4,000 casualties and more than 43,000 displaced individuals.
WATAN's On-Ground Efforts
WATAN is committed to being on the ground, working alongside local communities, and providing essential aid. We aim to establish temporary shelters to give internally displaced persons (IDPs) a safe and secure place they can call home. Your support will help us make this goal a reality.
Ensuring Food Security and Nutrition
Food security tensions have escalated as IDPs in temporary shelters require proper nutrition, which may be lacking due to overcrowding. WATAN is committed to ensuring they receive the nourishment they need to stay healthy.
In addition to offering medical assistance, we are also dedicated to addressing the mental health needs of the affected Libyans. We understand the heavy emotional toll they've endured due to the tragic loss of loved ones and their possessions. Your support will enable us to provide comprehensive aid, from physical well-being to mental recovery.
Join Us in Making a Difference
We invite you to join us in making a real impact on the lives of those affected by the devastating floods. Your support, no matter how small, can make a significant difference. Every donation counts. Help WATAN provide essential aid and hope for those facing these challenging times.
Donate to WATAN today and be the helping hand Libya needs in its time of crisis. Together, we can make a difference.
Give Where the Need is Greatest